VITECCONS: THE COMMENCEMENT OF THE AMBI AREA "STELLA MEGA CITY"
In the morning of 07/05/2021, at Ngan Thuan residential area, Binh Thuy ward, Binh Thuy district, Can Tho city, Viteccons have successfully celebrated the groundbreaking ceremony of THE AMBI AREA "STELLA MEGA CITY", by the investor Kita Invest, Kita Group.
Viteccons Board of Directors and key personnel were taking photos at the groundbreaking ceremony.
Attending the ceremony, on behalf of Viteccons, there were the presence of Mr. Do Ngoc Tuan - Chairman, Mr. Phan Huy Vinh - General Director, Mr. Pham Ngoc Thach - Deputy General Director, Mr. Lu Nguyen Hai - Director of M&E Division , Mr. Ngo Minh Tri - Project Director, Mr. Bui Ngoc Lam - Project Director.
On behalf of the project development unit, we have welcomed Kita invest JSC with Mr. Dao Anh Dung - Deputy General Director of PMU, Mr. Nguyen Nguyen Khang - Head of Quantity dept, along with the presence of key personnel from many departments under the agencies and the invited.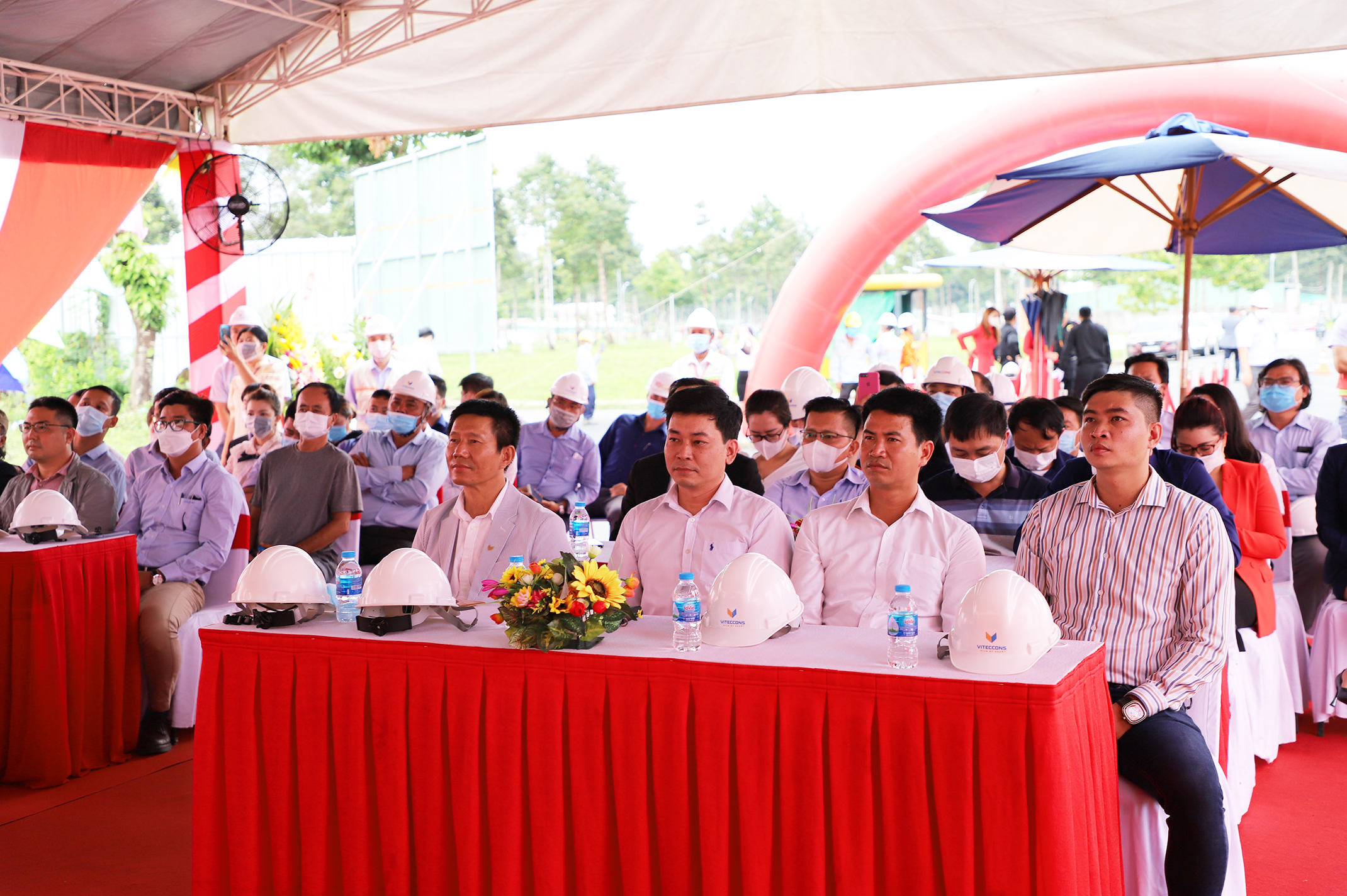 Viteccons BOD and Client Kita Invest JSC
Kita Group is known as one of the largest real estate groups in Vietnam. Over the time, this firm has made a strong impression on the market due to high-class and quality projects such as Stella mega City Can Tho, Stella 79 Vo Van Kiet, Stella 927 Tran Hung Dao, Stella Golden Hills Da Nang... The project "Stella Mega City" is in which one of the most enthusiastic projects of Kita Group and among the new symbols of the Mekong Delta region. With the scale of 150ha, "Stella Mega City" covers all the public administrations of the district and basic facilities, which performs as an ideal place to live and work…
According to the signed package, Viteccons will undertake the construction of the raw part and exterior finishing of 91 shophouses - The Ambi area.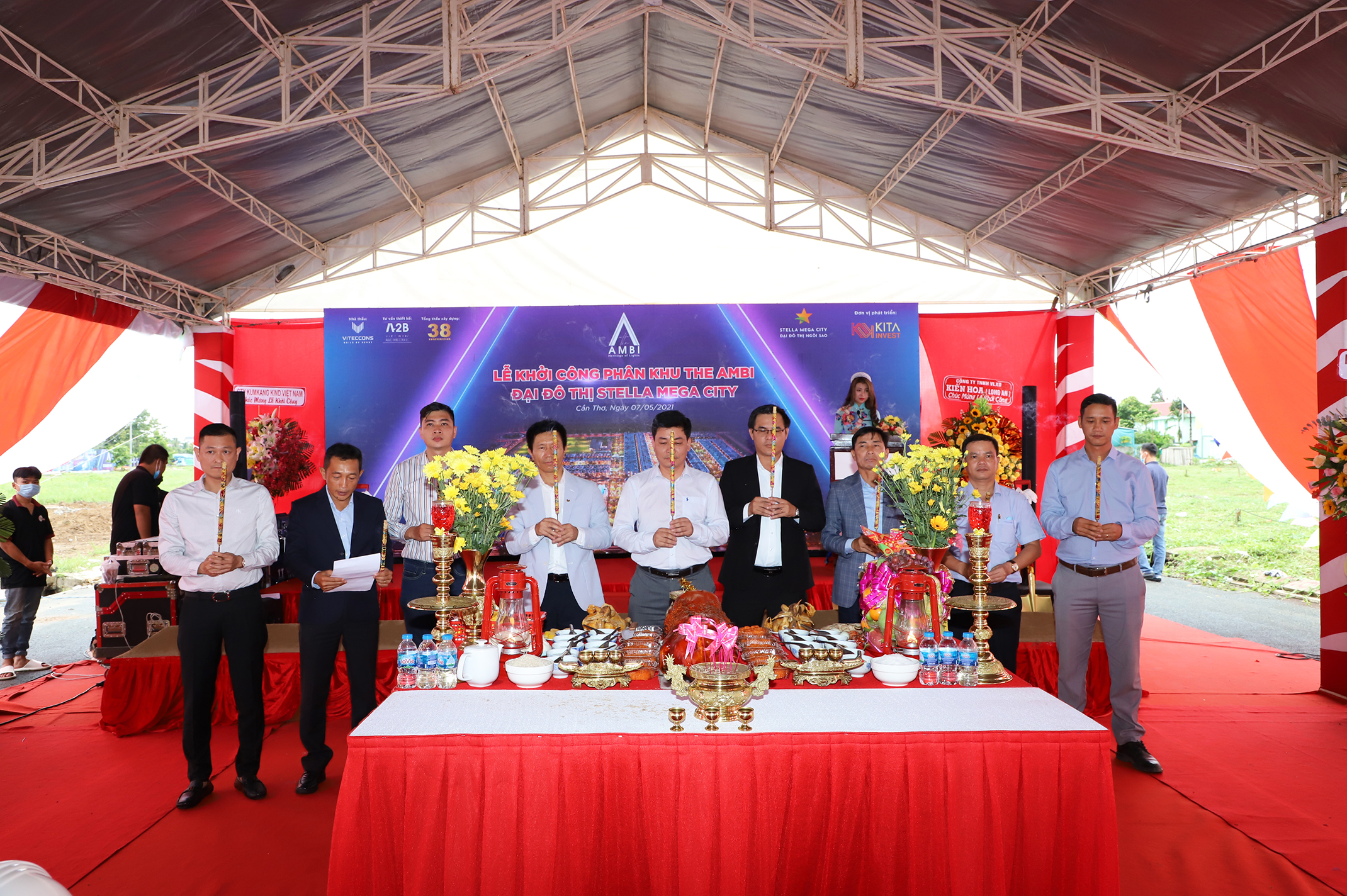 The incense offering in the groundbreaking event.
Viteccons is one of the potential and quality General contractor which has been affirmed in the market for many years. The cooperation with Kita Group has once again affirmed the prestige in Viteccons brand.
Viteccons BOQ were taking photos
Mr. Phan Huy Vinh - General Director of Viteccons was giving a speech at the event
On behalf of Viteccons, Mr. Phan Huy Vinh - General Director committed and affirmed to execute the project with all available resources to create the highest values for the project. He also hopes that the cooperation will bring out many opportunities for both parties for a long-term cooperation strategy. As soon as "Stella Mega City" comes into operation, it will become an ideal destination for customers, providing an ideal living space and a sustainable investment channel for investors.
Cr. by Huynh Hieu
Some images at the ceremony: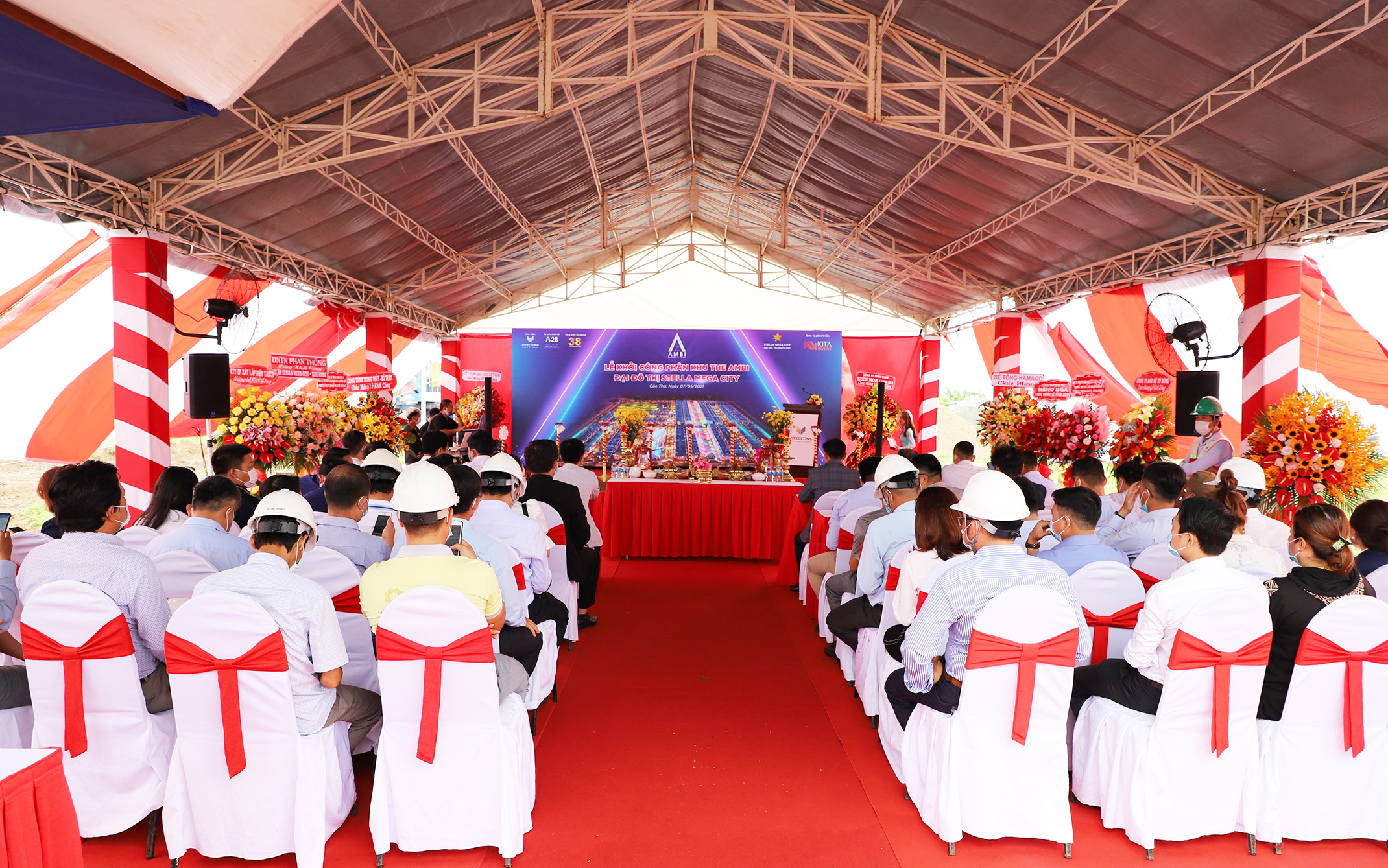 A scene of the event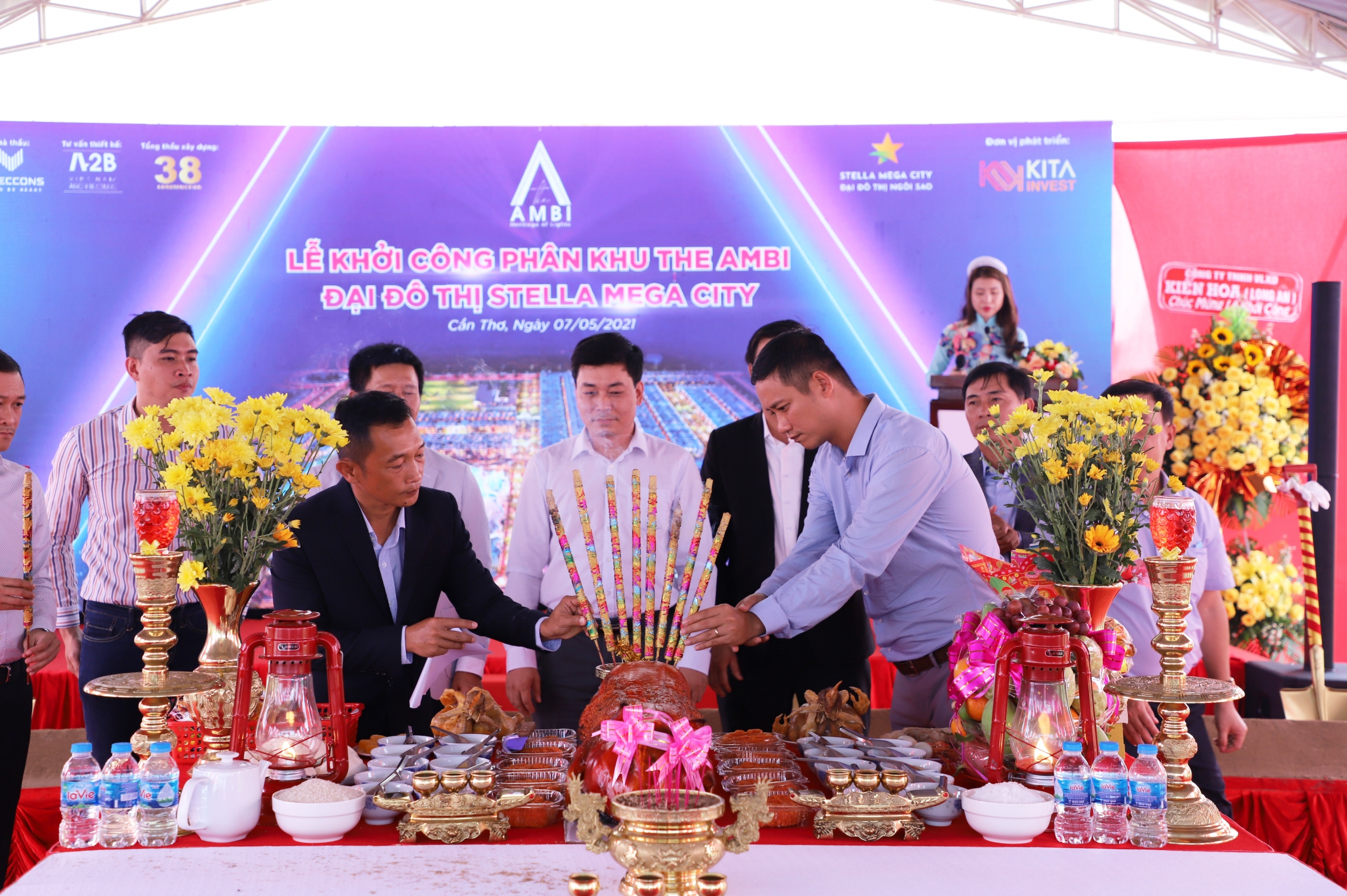 The incense offering
The shoveling ceremony
Pig-removal ritual ceremony